Program Overview
With evidence of yoga practices as far back as 5000 years, yoga history, evolution, science, and art are vast and expansive topics.  The study of yoga is a complex undertaking consisting of many elements, such as the anatomy of yoga poses, understanding how yoga connects mind, breath and body, classification and analysis of thousands of yoga asanas. Yoga teachers are faced with interesting and important challenges that require experience and know-how as they strategize ways to choreograph yoga practices that both challenge and rejuvenate practitioners that may have diverse abilities and needs. Teaching those practices requires experience, communication skills, and talent.
The Worlds Yoga 200 Hour Yoga Training Program (WY 200 YTT) is a major step in your yoga journey, and a significant turning point in your quest for a new and better life. The program is designed to build a solid foundation that will support life-long development and enable our graduates to help others experience what they have experienced themselves.
Schedule
The 2017 WY 200 YTT program begins Saturday, September 9th, and culminates with graduation on Saturday, December 16th. Thanksgiving weekend is excluded. The following dates apply:
September 9 & 10, 2017
September 16 & 17, 2017
September 23 & 24, 2017
September 30 & October 1, 2017
October 7 & 8, 2017
October 14 & 15, 2017
October 21 & 22, 2017
October 28 & 29, 2017
November 4 & 5, 2017
November 11 & 12, 2017
November 18 & 19, 2017
December 2 & 3, 2017
December 9 & 10, 2017
December 16, 2017 – Graduation
Class times are 12:00 noon to 6:30 pm, with a 30-minute break.
Methodology
A yoga teacher-training graduate must be prepared to teach safe and effective yoga classes of various lengths and levels to groups of students with different abilities, needs, and expectations. The Worlds Yoga approach to achieving this objective is grounded in the idea of Mini Sequences that are building blocks of classes of various lengths and different levels. Mini Sequences are easier to master, expand or shorten in length, and intensify or simplify to adjust the intensity. They have been designed to make it easy to assemble them into full-length complete sequences.
A yoga teacher-training graduate must receive a broad based foundational education upon which s/he can progressively build.  We achieve this objective by providing a comprehensive program that introduces our students to key concepts that lay a foundation upon which they can deepen and expand their understanding and knowledge over time.
To enrich our students' experience during this important learning period, our teacher trainees may attend classes in all Worlds Yoga studios free of charge during the training period. In addition, the program includes mentorship and student teaching opportunities that help our graduates gain experience and confidence as yoga teachers.  See Worlds Yoga Commitment below for details.
Course Topics
The WY 200 YTT program is comprehensive in its coverage of important yoga concepts, principles, and methods. Our key objective in program design is to ensure that our graduates can respond knowledgeably and confidently to questions posed by their students.  Toward that end, we introduce and explore these fundamental topics:
Fundamentals of Yoga Practice
Analyses and classification of yoga poses
Principles of Sequencing
Principles of Cueing
Principles of Alignment
Principles of hands-on adjustments
Teaching a multi-level class
Themes and their role in sequencing
Transitions
Anatomy and Physiology
Learning styles
Pranayama
Bandhas and Mudras
History of Yoga
Philosophy of Yoga & Subtle Body
Ayurveda
Yoga for Seniors – Intro to Chair Yoga
Intro to Prenatal Yoga
Therapeutic Yoga
Styles of Yoga: Bikram, Gentle, Hatha, Vinyasa, Ashtanga, Power, Restorative, Yin, Fusions
Business of Yoga
Do's and Don'ts in teaching
Do's and Don'ts as a yoga teacher
Mini Sequence Building Blocks

Arm-up
Sun A
Sun B
W2
W1
Shoulders and Neck
Spine
Hips
Back-bend
Balance and Inversion
Cool-down
These topics map onto the Yoga Alliance requirements for 200-hour YTT shown below, but go beyond it.
Teaching Methodology: teaching effectively, communication, time management, prioritization, and managing a group setting
Techniques, Training, and Practice: asana, pranayama, kriya, meditation and other traditional yoga techniques
Anatomy and Physiology: The Physical and Energetic bodies
History, Philosophy, and Life Style: History, Philosophy, Ethics and Lifestyle practices of Yoga
Practicum: teaching, receiving and giving feedback, observing others teach and assisting
Faculty
The WY 200 YTT 2017 program faculty members have extensive educational experience, have studied various aspects of yoga extensively, and have been practicing and teaching yoga for many years. Our teachers have been innovators in their areas of specialty and bring considerable insight to the program. Below is a brief introduction to the members of WY 200 YTT 2017 program faculty:


Dr. Ketabchi is the director of the program. He has more than 20 years of teaching experience as a university professor, has been practicing yoga for more than10 years, and has taught more than 1000 yoga classes in Worlds Yoga Studios. Dr. Ketabchi will oversee the curriculum and will actively participate in meetings throughout the program.


Evelyn Villa is operations director of the program. Evelyn has been practicing and teaching yoga for more than ten years. She has been managing the Worlds Yoga Union City Studio for more than five years and has managed WY 200 YTT program for the last four years.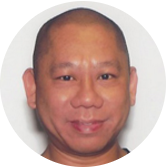 Barry Au-Yeung has been teaching yoga classes in Worlds Yoga for five years. He is a senior teacher with extensive teaching experiences. He is an Ashtanga Yoga Mysore practitioner. Barry has led many successful workshops in arm balances and inversion. Barry will lead Arm Balances and Inversion sections in WY 200 YTT program.

Carole Smith-Higgins has been practicing yoga since 2009. 500 hour registered Yoga teacher with Yoga Alliance. She is an expert in anatomy in relation to yoga poses. She has also authored Guru Gotcha yoga flash cards. Carole will lead the anatomy sections of the WY 200 YTT program.

Carolyn Cohen has been teaching yoga for seven years. Carolyn is certified Prenatal Yoga teacher and personal trainer who specializes in working with expecting and new mothers. She will lead the Prenatal Yoga section in the WY 200 YTT program for the third year.

Kristian Menoti has been practicing yoga for twelve years. She is an experienced yoga teacher and a 500 hour registered Yoga teacher with Yoga Alliance. She has been teaching at Worlds Yoga since 2014. Kristian will lead Teaching Multi-Level yoga sections in the WY 200 YTT program.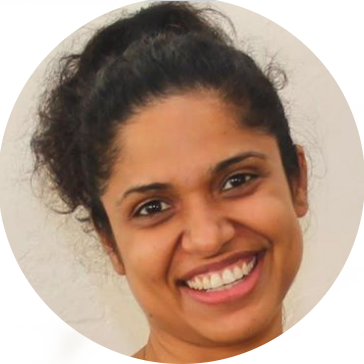 Manju Batra has been teaching yoga classes in Worlds Yoga studios for four years. Manju has completed training in Hot Yoga, Yin Yoga, Yoga for Cancer Survivors, Power Yoga, and Vinyasa Yoga. She is an EYT (Experienced Yoga Teacher) and will soon be a 500 RYT (Registered Yoga Teacher). Manju will lead Yoga Philosophy and Pranayama, in addition to several of the Mini Sequences sections of the WY 200 YTT program.

Shannon Vale has been teaching yoga classes in Worlds Yoga for more than five years, and has a particular interest in nutritional complements to yoga practice. Shannon has been researching holistic healing and nutrition for more than 20 years.  Shannon will lead the Ayurveda section of the WY 200 YTT program.
Venues
WY 200 YTT 2017 program classes will be held in Worlds Yoga Fremont, Milpitas, and Union City studios. The use of these locations will be determined by the geographic make-up of program attendees. These studios are all along 880 just a few exits apart from each other.  Weekend commute times are usually 15-25 minutes from one to another.
Worlds Yoga Commitment
Worlds Yoga is committed to helping our WY 200 YTT graduates succeed, whatever their goals in joining the program.  While some graduates want only to expand the depth and breadth of knowledge for their personal practice, many others have the goal of becoming yoga teachers.
Immediately following the WY 200 YTT program we offer a mentorship program to help graduates who want to enhance their practical knowledge of teaching yoga. Towards this goal, we offer community classes that are taught by our graduates, allowing them to build confidence and develop their teaching skills in a real-world environment. These community classes are offered free of charge and are usually well attended.
Worlds Yoga Teacher trainees are entitled to attend Worlds Yoga classes in all Worlds Yoga studios free of charge from September 9th through December 9th. This $387 value provides an opportunity for trainees to enhance their practice by attending as many classes taught by Worlds Yoga Teachers as they wish throughout their training.  WY 200 YTT students are encouraged to make use of this vital offering to the extent their schedules allow. Program attendees also receive 10% discount on all workshops and product purchases during the stated period.
One of the key challenges any new yoga teacher has is how to get opportunities to teach regular group classes. Worlds Yoga provides its graduates with such opportunities. Worlds Yoga offers more than 100 yoga classes of various styles and levels each week. We give our graduates priority in assisting, subbing, and eventually teaching Worlds Yoga studios classes. Many of our WY 200 YTT graduates are Worlds Yoga teachers, and many teach classes in other studios and corporations as well.
Tuition
In addition to the standard WY 200 YTT tuition, Worlds Yoga offers discounted tuition for early enrollees.  See the table below for details:
| | | |
| --- | --- | --- |
| | Early Bird | Standard |
| Tuition | $2,650 | $2,900 |
| Deposit* | $500 | $500 |
| Application Deadline | Thursday, July 20th | Friday, August 25th |
| Notification of Acceptance | Tuesday, August 1st | Friday, September 1st |
*The $500 deposit is required upon application submission. It will be credited toward tuition for successful applicants, or otherwise refunded in full.